As we resume another year of remarkable marketing achievements and business growth for businesses across Nigeria and Africa this 2023, we are pleased to introduce our new board of advisors to you, our esteemed customers and our audience.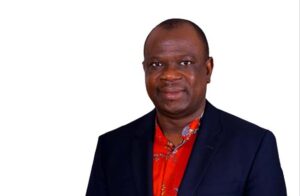 Mr Okeme is a Senior Business Leader with over 20 years of experience across various Multinationals.
He has a track record of delivering strong, profitable brands and business growth.
Mr Okeme worked with Unilever Nigeria and Unilever Arabia (Headquartered in Dubai) between 2010 and 2016.
His foray into FinTech started in 2017, and He has since delivered successful business growth and demonstrated his commercial prowess, underscoring his experience in delivering B2C and B2B propositions.
He is currently the Executive Director of SystemSpecs – a leading FinTech and HR solutions company in Africa and the parent company of Remita and Human Manager. 
Mr David Okeme's expertise includes Marketing across the  4 Lanes, which includes;
Brand Development Strategy.

Brand Building – Implementation and market impact/delivery.

Customer Marketing – Marketing to trade channels and players for growth.

Customer Development & Operations -Route to market deployment and management, Customer management and ROI delivery. –

Total Business strategic planning and profit delivery. 

Team engagement, competency build and leadership of teams. And Data-driven execution.
Mr David Okeme is a multi-award winning professional, including Best Practice Crafting and deployment of Brand Marketing Plans: (Unilever Corporate Audit 2012), Silver Asia AMET Activation Awards, Gold, Asia AMET Market Development Awards, Guinness World Records for Brand Activation, Brand of the Year (ADVAN Award), Best Practice Digital Campaign (Close Up Cupid Games) in Personal Care Category and Best Practice Activation: Knorr Taste Quest.
A former Member of the Board of the World Federation of Advertisers, President of the Advertisers Association of Nigeria and Head of Advertisers Sectoral Groups.
Mr David Okeme is an alumnus of London Business School, Wharton and Lagos Business School (CEP21). He is a Fellow of the Institute of Marketing of Nigeria and a member of APCON.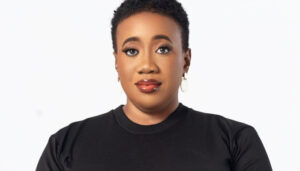 Chidimma Helen Onyeokoro is a highly accomplished business leader with over 15 years of experience in various industries, including lending, financial performance management, investment banking, oil and gas, agribusiness, real estate, eCommerce, internet of things, ICT, manufacturing, business modelling, global financial market operations, equipment leasing, and international trade. She was the CEO and Co-Founder of Halo Financial Services, which includes Halo Asset Management and Enrich Microfinance Bank. She is currently the Founder and CEO of KL Advisory and Director and Co-Owner of Awesome Fresh.
Chidimma's key forte links performance to business strategy while focusing on the 4 Ps (People, Performance, Productivity, and Profits). She is a Nigerian-American team player who can work harmoniously in a multicultural environment with sensitivity and respect for diversity.
In her previous role as Group Head of Strategy and Marketing/COO at Concept Group Nigeria, Chidimma led a successful 3-company turnaround and expansion over 6 years. She was responsible for exponential growth in the financial lending subsidiary, resulting in 800% growth in the investment portfolio and 920% in the risk asset portfolio. She also created several vital units within the company, including Performance Management, Client Experience, Risk Strategy, Learning and Development, Strategic Partnerships, External Brokers, Telesales, Scalable Offline Sales Team, Product Development, Internal and External Operations, Marketing Communications, and Sales Analysis, to drive continuous market understanding, brand and product uniqueness, and forward strategic thinking and planning.
Chidimma also led the company's expansion efforts, resulting in pan-Nigeria expansion within 3 years and synergy with IFC World Bank for a 2021 pan-West Africa expansion.
Additionally, she led the company to win 5 international awards, including the Best SME Financial Advisory Nigeria award by Capital Finance International (CFI), an affiliate of the World Bank and International Finance Corporation (IFC).
She has also worked with derivatives in the US, German and French Markets while serving various Board of Advisory roles. 
Chidimma's leadership and management skills have resulted in business stability, with the creation of a behavioural algorithm to minimise non-performing loan portfolios and drive business continuity. Her ability to drive performance and results while creating a culture of accountability, innovation, and communication, has led her to become a highly sought-after business leader in the African market.
Our Principal Consultant, Ms Kehinde Ruth Onasoga, welcomed the new board of advisors and expressed her confidence in the Agency's achievement of the 2023 strategic brand goals, which include providing the best strategic marketing and communications services to our customers across the African markets and expanding our marketing clientele.
.