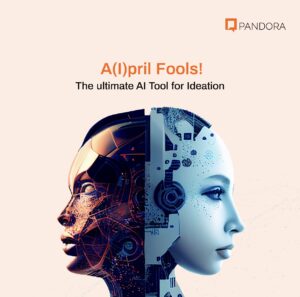 The recent development in Artificial Intelligence has created an exciting interest in its exceptional abilities.
Although AI can indeed generate large amounts of ideas at an astonishing speed, it's important to mention that AI tools are potentially able to make creativity easier and assist with creative tasks for your business. AI tools make use of prompts to help with ideas. However, prompts are key human-level elements that help us interact with AI tools and are the bases for instructing AI  for a desired creative behavior and outcome.
As the annual custom of celebrating April Fools' Day is here again, this AI-powered April Fools Campaign Generator developed by Reprise Digital helps you think creatively to come up with ideas. You can check it out here- A(I)PRIL FOOL 
While this tool is potentially able to create new ideas and expressions, Explore this generator to come up with ideas for the 2023 April Fools celebration. These ideas can of course be tweaked to fit the human element so it resonates with your brand.